Mama's CAT scan of the tumor in her brain came through last Thursday. It was stage 4 and her doctor wanted her to go to radiotherapy immediately. When we visited her on Friday, also Abah's and Mama's wedding anniversary, she was fine and was still strong. However, over the weekend, her condition deteriorated and she was not even able to move. She also can't eat or drink and was badly dehydrated.
Today, during her examination before her radiotherapy treatment, the doctor found that she was too weak and so decided to admit her for observation instead. She was place on a medical equipment immediately. I believed the solution was sodium chloride as she was really in need of hydration. When I visited her with my mom in the evening, Mama was barely conscious and drifting in and out of sleep. She was not able to speak and movement was limited to her right hand only. I was literally fighting back tears when I first saw her because I know I needed to be strong for Azwaj and Abah.
Mama keeps touching her chest as if to complain about the pain there and then she would drift off again. We left that night with heavy heart and since she was in the third class at the general hospital (can you believe the first class was on going through refurbishment and all first class patients were being pushed to second class which also means they were lacking in beds), we were not able to stay with her.
We're hoping for a better day tomorrow…
Cheerio…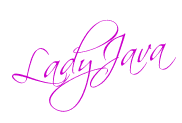 First Two Commenter Gets FCSB Point
Thank you for commenting. LJ Loves Ya.
? ? ?
Monica
Mariuca