Hope is burning bright… as bright as Murray Feiss lighting for my Mama. We went to visit her today and she is much stronger even after just one session of the radiotherapy which she had this morning.
Mama is even able to move her right leg and when the food arrived at 6pm, she had a few spoonful of porridge. After two days of no food, you can imagine how relieved we felt when she was able to swallow her food again. Yesterday, whatever we fed her would come out again as she was not able to swallow. Doctors were even thinking of feeding her from the tube if she couldn't eat today. So yes, we were relieved.
Hopefully with more radiotherapy treatment, she would be strong again and be allowed to go home soon.
Today, everyone left with a smile on our faces 🙂
Cheerio…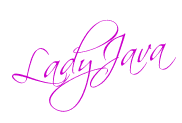 First Two Commenter Gets FCSB Point
Thank you for commenting. LJ Loves Ya.
***
Monica
Mariuca